The 16th of November of 2018, several rearchers of SAL group from the University of Málaga (Eligius M.T. Hendrix, Cleo Kortenhorst and Maartje de Jong), visited us to give a seminar about how to work on order policies (control rules) in perishable inventory control.

Cleo

Kortenhorst and Maartje de Jong are MSc students from Wageningen University supervised by Eligius M.T. They are working on implementing efficient policies for the inventory control problem using Python language.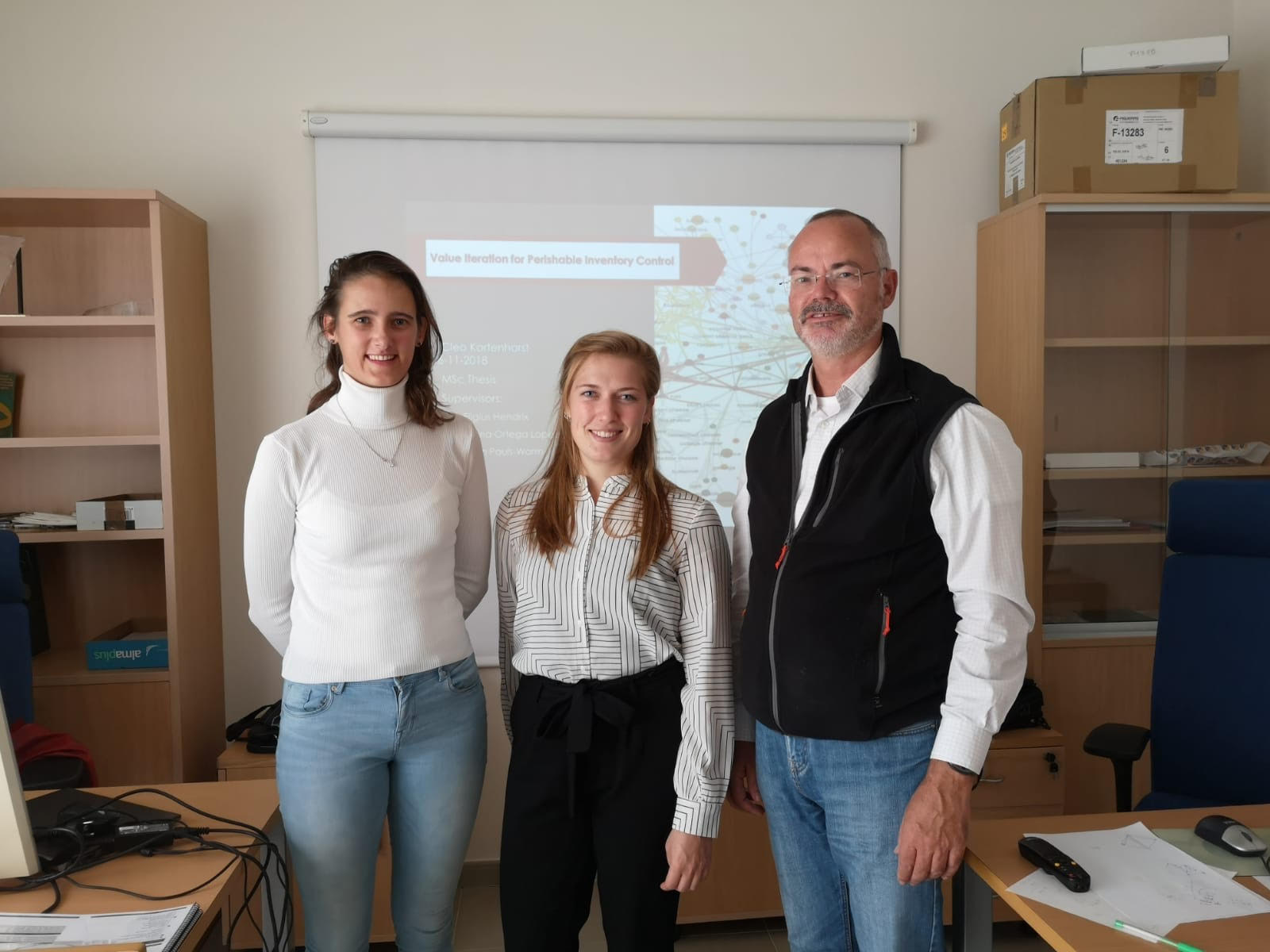 Foto: Cleo, Maartje and Eligius.