The Science Week (Semana de la Ciencia) is an event organized by the University of Almeria in an attempt to bring science closer to people. Our research group exhibited various experiments focused on the new popular concept known as the Internet of Things (IoT).
Stundents from diffenrent high schools came by during the Science Week, and they were very interested in the topic. On this workshop, the students were able to discover and play with systems developed to join the physical world to the virtual one.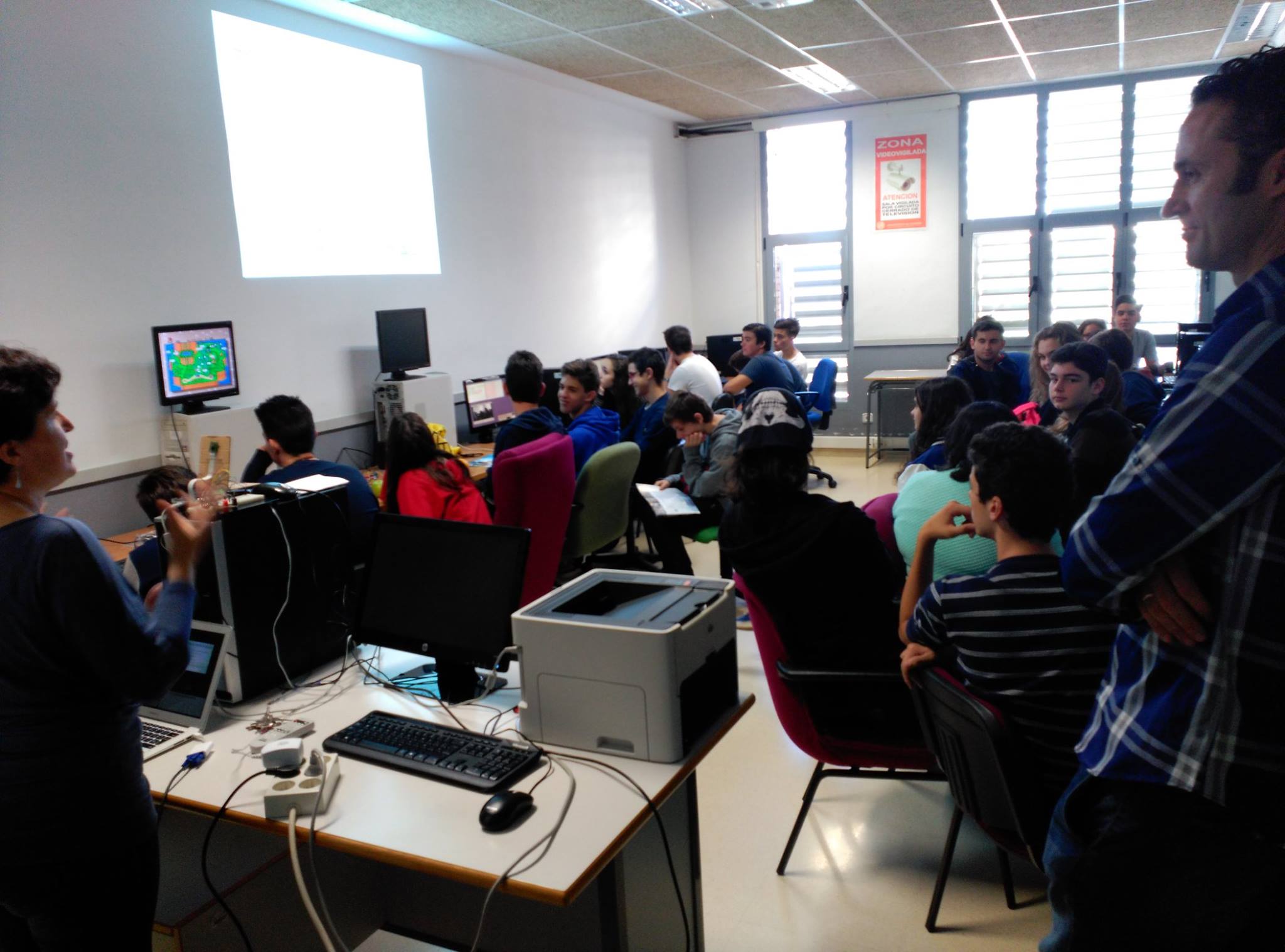 Hardware resources for the Internet of Things (IoT)
They key elements involved in the concept of the "Internet of Things" are:
Sensors capable of capturing some kind of information from the physical world.
Low power consumption processors.
Interconnection between processors and sensors.
The students on the lab were invited to interact with different systems based on Raspberry Pi and Arduino combined with diverse kind of sensors. We also analyzed with them the structure of the systems and the technologies involved in their creation.